It's Kitadashi!
My name is Joey Jerome "Kitadashi" Smith. I love art, games, anime, manga and music. Most of the time you'll find me on
Tumblr
,
Twitter
or
Steam
.
I'm the owner of
tsoto media
and
tsoto.net
. I create websites, try to develop games, also translated games in the past, sell anime, manga and videogames in my online shop and do some other fun things.
The avatar I mostly use is my own character loosely based on myself, drawn by
kocrow
,
mamehoshi
and several other artists,
Pikachu
by
Lyle
,
Halloween Pokémon
by
Pechika
or
Various Pikachu
by
Omelette Rice
. The Wallpaper or Header Images I use is
Night Sky Full of Stars
by
Tokumu
,
Magic School
by
Tami
,
Peaceful Days
by
Kyomu
or
It's my place,It's my time
by
Funeumi
.
I can't draw at all, most of the time I only do the code stuff. I'm always looking for artists, to do some stuff together, especially to develop a game! Have a wonderful day and stay hydrated. 🍀 (Maybe do some stretches, yo!)
Stuff I made
Websites
tsoto.net
- It uses a community and content management system developed over the timespan of several years. It features an ajax chat, forums, a shop, databases about anime, manga & games and more, all made by myself. We sell anime, manga, games and merchandise there, so be sure to check it out if you live in europe.
Websites (Abandoned)
Hamutaro.de
- A german fan site about Hamtaro I started what feels like centuries ago. I still love Hamtaro and never wanted to abandon the site, but I'm currently busy with lots of other things. It was by the way 1st place on german google when you searched for "Hamtaro".
spotclicks.de
- It was a video ad marketing platform I made a long time ago. Advertisers were able to upload their video ads and set lots of targeting options like country and interests. Members could watch the ads and collect points they could exchange for rewards like game cards or gift cards. It failed mainly because of the distrust of many members, avoiding the platform because they thought we would sell their adresses. We acutally never did, but anyway - the website did feature things like video upload, converting them to flv files and playing them back with a special flash video player I developed.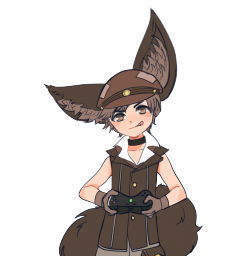 Games
Pesce in Oceano
- A flash game I made while learning ActionScript 2. It's actually not fun at all and has the worst retro graphics ever, but I somehow wanted to finally publish a game made with flash. Since then I actually started developing lots of games in flash like advetures, shoot 'em ups, tower defense and stuff, but never nearly finished them because I was demotivated without having any graphics to work with. Ugh...
Pewt 'em Up!
- Arcade Space Shoot 'em Up I created together with Nia. You can upgrade your ship while you progress through the story or play in a roguelike endless mode. It features 25 stages on 3 difficulties accompanied by some cool music, more than 35 upgrades and achievements.
Games (Translations)
Alice mare - German Translation
- I liked the fairytale style of the game from the beginning and the story is very sad, yet beautiful. Thanks to
Miwasiba
for letting me translate this game.
Ib - German Translation
- I'm a big fan of this game, so it was a real enjoyment to translate it into german. It included lots of images and a video I had to translate. Special thanks go to
vgperson
and of course
kouri
for allowing me to translate his game.
Majo no Ie: The Witch's House - German Translation
- After translating Ib I wanted to translate another game I liked and has not been translated yet. I translated the whole thing in about one day. Even though the game gets a bit cruel now and then its plot is really astonishing. Thanks to
Fummy
who let me translate his game.
The Witch's House MV - German Translation
- Remake of The Witch's House. Fummy reached out to me if I'd be interested in translating it, so there goes.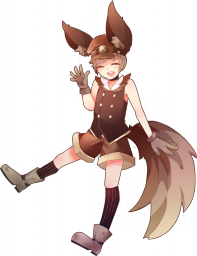 I'm on...
Links
Fummy
- Developer of Majo no Ie: The Witch's House.
Hinoarashi
- A good friend that helped me out a lot in the past and the main reason why my cookie jar is always empty.
kouri
- Developer of Ib.
Miwasiba
- Developer of Alice mare.
Neko
- The kind of techy that goes "I want to open the cookie jar. But I want to do it MY way!"
vgperson
- She translates lots of stuff from japanese to english. She helped me out several times.
Privacy Notice
This website doesn't do anything with any of your data. It does not use any cookies, nor does it use any sorts of statistics. It does not save your IP, browser, your time of visit - nothing.
Contact
Telegram:

@kitadashi

E-Mail:

email★kitadashi★net
Joey Jerome Smith • Eichenstr. 4 • 66849 Landstuhl • Germany
© Joey Jerome "Kitadashi" Smith